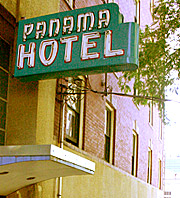 Wanted to mention that I was in Seattle, for a wedding (which was lovely), along with my ex (who has seemingly taken to living his life as an endless episode of "Between Two Ferns"), for the first time. We did all the tourist stuff: bought smoked salmon and chocolate-covered cherries at Pike Place, gawked at the view from the Space Needle, and were underwhelmed by the original Starbucks when we passed it.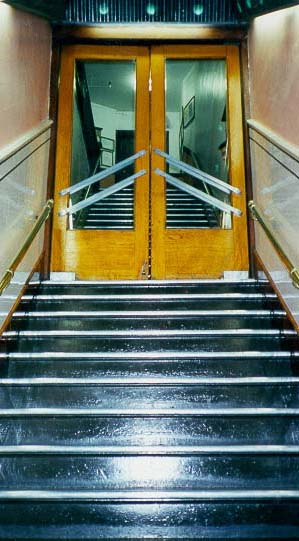 But what I really wanted to tell you about was the hotel, the Panama Hotel, which, although it's featured in the novel
The Hotel on the Corner of Bitter and Sweet
, I chanced upon. It's on the National Register of Historic Places, and rightly so: designed in 1910 by the Japanese-American architect Sabro Ozasa, it's beautifully preserved. Each room has brass beds and the original small sinks and there are shared clawfoot tubs and there's a wonderful feel of the past to everything; the owner, Jan, has clearly made it a labor of love. Even better, the building contains the sole and remaining Japanese bathhouse (sento) in America -- which, while unused, is also remarkably preserved, and which you can see if Jan's around to show you. Downstairs is a lovely period tearoom where guests can have pastry and coffee or, of course, any of their teas hot or iced. Wonderful, and I urge all of you to try it if you're in Seattle: it's the kind of eccentric spot I love, but also just a charming and affordable place to stay in the center of the International District.